Power Ace™
(3V, 5V, 8V)
High-power transmission V-belts, with greatly improved transmission capacity due to an improved cross-section


Features:
High-power transmission, with one belt able to do the work of multiple traditional belts, so space savings of about 2/3 are possible
Excellent performance characteristics, such as resistance to oil, heat, flame, aging and weather
The materials and manufacturing method provide excellent dimensional stability, with uniform power transmission in matched sets
Little or no dimensional change in storage
(Antistatic performance)This belt has the performance of electrical resistivity which meets RMA (Rubber Manufacturers Association) standard in US.
Applications:
Effective cost reductions for a variety of downsized transmission applications, with labor savings in all fields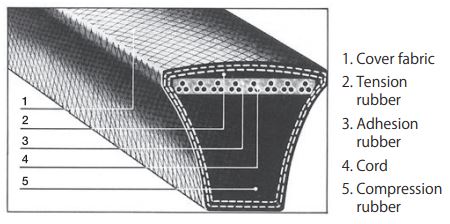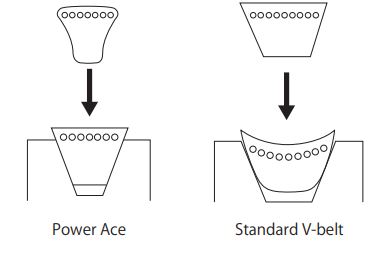 CONTACT US
You can reach Automotive Customer Complaint Form, Industrial Customer Complaint Form and Dealer Application Form from the links below. Our experts will make the necessary assessment and get back to you.