Rib Ace™ II
(PJ, PK, PL)
V-ribbed belts with high-power transmission capabilities

Features:
Power transmission can be downsized to allow for small pulley diameter of 50 mm
High-power transmission (up to a belt speed of 50 m/s)
The ribs are formed by grinding, so transmission is smooth and vibration-free
Narrower than V-belts for efficient power transmission, with little power loss due to bending stresses
Compared with V-belts, there is little belt deformation and the belt does not settle into the pulley groove
Less maintenance than V-belts, as tension is better maintained
Applications:
Industrial machinery requiring compact, high-speed transmission, such as NC lathes, bench grinders, floor buffers, etc.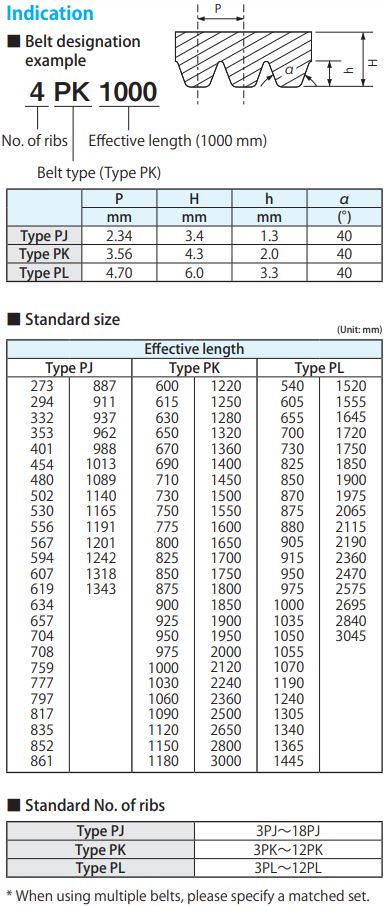 CONTACT US
You can reach Automotive Customer Complaint Form, Industrial Customer Complaint Form and Dealer Application Form from the links below. Our experts will make the necessary assessment and get back to you.